Tranquility of the sea, soft golden sand, and our secluded beach makes Aava Resort & Spa the perfect place to tie the knot. Your ceremony will take place near the water's edge and followed by the reception at the beach or at our fantastic restaurant, Aalto.
For total privacy, we can provide you with exclusive access to the entire resort when you are hosting a medium-size wedding party.
Our wedding planners will help you with every detail and our location makes it possible for you to have a spectacular wedding that you will never forget.
Western Weddings
The Aava Resort & Spa Western Wedding ceremonies are held on the beach at sunset, when the vibrancy of the day turns into evening calmness and the natural surroundings come alive.
For your reception, our chefs at Aalto Restaurant will prepare delicious food with the highest quality international and regional ingredients, including fresh local seafood.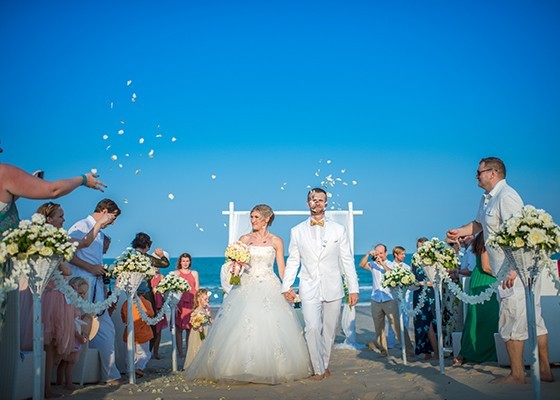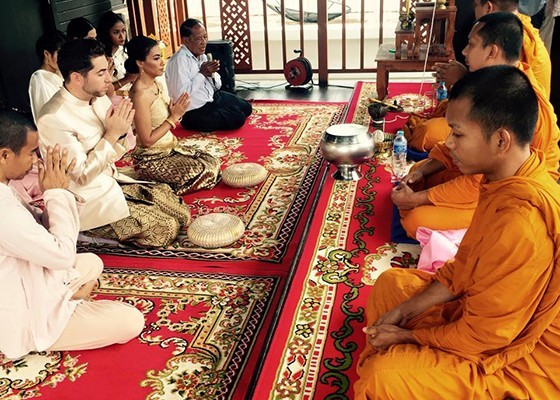 Buddhist Weddings
Whether you're a Thai couple who wants a traditional Buddhist wedding, or a foreign couple wishing to have your marriage blessed by monks, Aava Resort & Spa can accommodate you.
Our wedding planners will work with you to create a highly personalized wedding day that includes every detail of the venue, the ceremony, and the reception.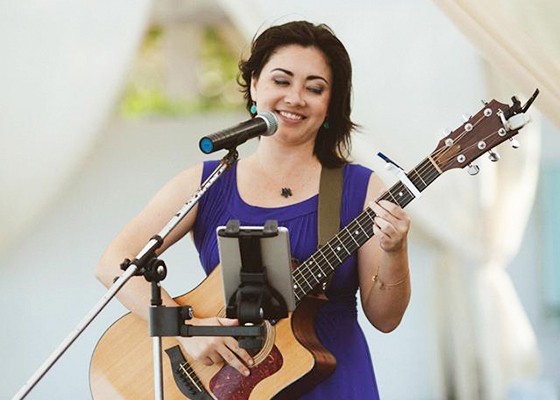 Entertainment
There is a variety of entertainment from which you can choose that will fit your wedding theme and your personality.
Select a live band that plays the type of music you prefer and add some excitement and fun with fireworks, releasing of the doves, Thai dancing, fire shows, and other entertainment to create the perfect party.